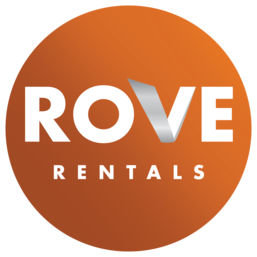 Rove Rentals
100 Hutt Road Petone Wellington 5012
Get In Touch
04 560 4755
31-056 Lower Hutt
027 496 3191
Company Description
At ROVE, we say "you drive us". That's because as a small family business, we offer an alternative to other rigid, globally-owned hire companies. We are local and we have the flexibility to think on our feet and make productive decisions. You'll make an agreement with a real person, who wants to sort you out with a quality vehicle that offers real value for money.
We started ROVE after seeing an increasing demand for commercial vans as well as a real shortage of quality vehicles and flexible terms. Using our 25 years' experience in the motor vehicle service and retail industry, we knew we could provide a unique and quality service to our community.
Understanding the needs of local businesses and people who call Wellington home means we can ensure our modern vehicles and flexible arrangements make the perfect solution for people, and can also fill the gap for businesses needing an extra van but can't justify buying one.
Not only are we keen to help local businesses succeed, but we're also giving back to the community by offering transport support to not-for-profit initiatives and community groups.
Product List
RENT WHAT YOU NEED, WHEN YOU NEED IT
ROVE is the perfect solution for both home and business.
Our rentals starting at half a day are just the ticket for:
Moving your house or flat
Kids moving out of home
Parents moving into a retirement village
Transferring items into or out of storage
One or two bulky items to move
TradeMe drop-off/pick up
Storage drop-off/pick up
If your business needs a spare van, but can't justify buying one, we offer flexible short or long-term rental to our trade partners:
Building industry
Furniture removal
Insurance work
Mechanics' courtesy cars
Film industry
Affiliations
ROVE – WE GO THE EXTRA MILE
We understand that one size doesn't fit all when you need a vehicle, so we pride ourselves on offering a flexible personal service. You won't get put through the wringer, with text-books of criteria and details to read and sign, before getting your rental sorted.
OUR SERVICES INCLUDE
Flexible rental terms – short and long-term
Tailored 'House Moving Package'
First 150km per day free of charge
24-hour breakdown assistance
Free basic insurance
Vehicles always cleaned and ready to go before your rent
Pick up and drop off if required
Standard full car license
Free additional driver