Mind Your Music Ltd NZ
Auckland
Get In Touch
+1310 986 0525 (US)
027 301 1909 (NZ)
Company Description
Karyn Rachtman, founder of Mind Your Music, is responsible for creating some of the most critically acclaimed and best-selling soundtracks of all time.
Music Supervision
We provide all things music to your production from start to finish including spotting, pre-records, on camera performances, assist in composer selection/negotiation, song selection, licensing, marketing tie-ins, and soundtrack release. Credits include; Pulp Fiction, Boogie Nights, Clueless, Skylanders Academy Spongebob Squarepants Movie,
Consulting
We can help find that one special song for your movie/tv/commercial or get you the perfect band to represent your brand. Clients include Anonymous Content, Hasbro, Levi Strauss & Co. , Activision, CNN, and Vice Media.
Clearances
If you already know what songs you want, our clearance department will make sure you get all the rights you need, issue and negotiate licenses, and get you the best deal possible by utilising our global network.
Affiliations
NARAS, NMPA, ASCAP, BMI, Music Supervisors Guild, WIFT, SPADA
Images & Media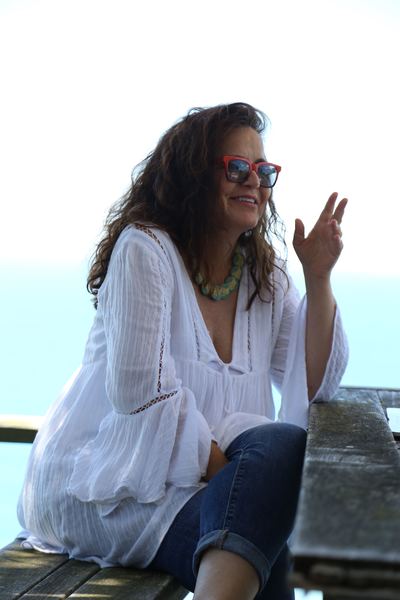 Credits
I Hate Kids - Music Consultant - 2018 - C - John Ascher Skylander's Academy - Music Supervisor - 2018 - TVP - Netflix 40 Years in the Making: The Magic Music Movie - Music Consultant - 2018 - A - Lee Aronsohn Sweet Micky For President -Producer & Music Supervisor - 2015 - D - Ben Patterson Archie's Final Project - Executive Producer / Music Supervisor - 2009 - FF - David Lee Miller Back to the Barnyard - Music Consultant - 2009 - TVP - Nickelodeon Barnyard - Music Supervisor / Executive Music Producer - 2006 - A - Steve Oedekerk North Country - Music Supervisor - 2005 - FF - Niki Caro The Spongebob Squarepants Movie - Music Supervisor / Executive Music Producer - 2004 - A - Stephen Hillenburg Holes - Music Supervisor - 2003 - FF - Andrew Davis Laurel Canyon - Music Supervisor - 2002 - FF - Lisa Cholodenko Moulin Rouge! - Executive Soundtrack Producer - 2001 - A - Baz Luhrmann Office Space - Executive Soundtrack Producer - 1999 - FF - Mike Judge The Rugrats Movie - Music Supervisor - 1998 - A - Nickelodeon Bulworth - Executive Soundtrack Producer - 1998 - FF - Warren Beatty Boogie Nights - Music Supervisor - 1997 - FF - Paul Thomas Anderson Grace of My Heart - Music Supervisor - 1996 - FF - Allison Anders Romeo + Juliet - Executive Soundtrack Producer - 1996 - A - Baz Luhrmann The Basketball Diaries - Music Supervisor - 1995 - FF - Scott Kalvert Clueless - Music Supervisor - 1995 - FF - Amy Heckerling Pulp Fiction - Music Supervisor - 1994 - FF - Quentin Tarantino Reality Bites - Music Supervisor - 1994 - FF - Ben Stiller Judgement Night - Music Supervisor - 1993 - FF - Stephen Hopkins Reservoir Dogs - Music Supervisor - 1992 - FF - Quentin Tarantino