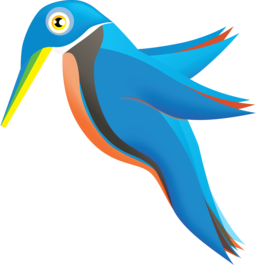 Halcyon Digital
6 Collins St Morningside Auckland 1025
Get In Touch
09 969 2253
PO Box 99437
Newmarket
Auckland
1149
Company Description
We're a digital media specialist company - meaning we consult on anything from working with the latest digital cameras, on set monitoring and playback, data backup, through to devising the best post production pipeline for you. We have a wide range of gear to assist with your productions, and our crew know all of it inside and out.
We're based in Auckland, New Zealand, but have supplied equipment and crew to jobs across the country as well as overseas.
So if you're looking for a DIT, video split operator, data wrangler, or just want to talk through your different workflow options, give us a call.
Product List
Data wrangling and DIT Systems
Monitors and Wireless Systems
Qtake Video Playback Systems
4G Bonded Cellular Internet
Video Streaming Systems
Archival Backups
Editing and Colour Grading
Operators for all of the above.
Credits
Dark City: The Cleaner - 2023 - TVP - Rick Jacobson Grafted - 2023 - FF - Sasha Rainbow Power Rangers - 2022-2018 - TVP - Power Rangers Productions Billion Dollar Heist - 2022 - D/FF - GFC Films - Daniel Gordon The Convert - 2022 - FF - Lee Tamahori Evil Dead Rise - 2022 - FF - Lee Cronin The Volcano: Rescue From Whakaari - 2022 - D/FF - Netflix - Rory Kennedy 100's of TVCs - 2021-2009 - TVC Sis - 2021 - TVP The Power of the Dog - 2021 - FF - Jane Campion The Panthers - 2021 - TVP - Four Knights Film Nude Tuesday - 2021 - FF - Firefly Films - Armagan Ballantyne The Subtle Art Of Not Giving A F*ck - 2021 - D/FF - GFC Films Dog Almighty - 2020 - TVP - Great Southern Ablaze - 2019 - TVF - Screentime - Joshua Frizzell Golden Boy - 2019 - TVP - Mediaworks Pharos - 2018 - LE Friday Night Bites Season 2 - 2017 - online - Flat 3 Productions Ash vs Evil Dead Season 3 - 2017 - TVP - STARZ Evil Dead NZ Kiwi Christmas - 2017 - FF - Kiwi Christmas Film - Tony Simpson Ao-terror-oa - 2017 - online - H2Ow Waru - 2017 - FF - BSAG Filthy Rich Season 2 - 2016/2017 - TVP - Filthy Productions Filthy Rich - 2016 - TVP - Filthy Productions Hunt for the Wilderpeople - 2016 - FF - Taika Waititi Pork Pie - 2016 - FF - Four Knights Film - Matt Murphy Deathgasm - 2015 - FF - Jason Lei Howden