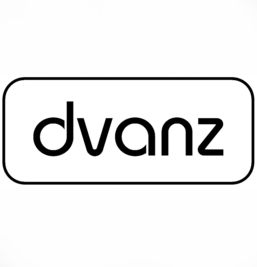 DVANZ Ltd - Nigel Burton. Digital Video Assist New Zealand Limited
16F Saunders Place Avondale Auckland 0600
Get In Touch
021 707 101
Company Description
DVANZ is Rentals and Sales company servicing DIT and Video Assist services in New Zealand.
Sine 2003, DVANZ has been New Zealand's boutique Video Assist and DIT company with an excellent reputation for great technical and personal service.
We support local and international Television commercials, feature films and TV series as well as other events and industries that require video technical support.
As New Zealand's longest-running owner-operator in the video assist marketplace, we have a great idea of what the market requires and offer innovative solutions using the latest in video and DIT technologies.
DVANZ sales supports a lot of small NZ business owners in the film industry as well as supplying SSD and HDD drives to productions.
We sell HD and 4K monitors from leading brands such as SmallHD, Boland, Eizo, Atomos and Konvision.
Wireless video sales are mostly now from Teradek and we have some other options too.
Data storage solutions from Lacie, Pegasus, G-Technology, Qnap, Synology, Seagate and Western Digital.
We are happy to discuss options with you and quote for your requirements.
Product List
VIDEO ASSIST:
QTAKE Video Assist solutions as used by leading video assist worldwide. 3 rigs available.
We have custom 4K and HD recorder kits for single, dual and 4 camera recording options.
On camera monitors from SmallHD, TV Logic and Portkeys.
OLED monitors in HD and 4K available as well as 10bit and day bright solutions for colour accurate viewing. Options from SmallHD Sony, FSI, Boland, Atomos, Ruige Action and Konvision.
Wireless Video, HD, HDR and 4K with Teradek Bolt 4K 750 LT, 1500 LT and 12G Max.
Wireless zero delay HD systems from Hollyland and Vaxis 1000 and 2000 feet range also available.
DIT:
2022 Mac Studio DIT for fast offloading and making light work of big files.
15" DIT Laptop kits with Thunderbolt 3 effective data kits.
Mac Pro 2013 for smaller jobs.
CAMERAS:
4K PTZ 12x and 25x from award winning US company BZB-Gear
3x HD security cameras that also have SD outputs with manual zoom, focus and settings. CCTV props.
2x HD Sony EX1 for HD live streaming events with pan handle zoom and focus.
VEHICLES:
VW 4x4 Vans as Video and DIT vans.
Ford Transit DIT van, custom Post Production van for feature films and TV series.
Affiliations
Screen Industry Guild of Aotearoa member
New Zealand Cinematographers Society member
Founder of the DIT Collective. An organisation to collective work with smaller video assist and dit companies and individuals based in New Zealand and collaborate together.
Staff Members
Nigel Burton
DVANZ CEO - QTAKE Video Assist Operator, DIT, Phantom Tech
021 707 101
Qualifications
Bachelor of Arts - Major Video Production and Photography, Edith Cowan University, Perth. 1997
Credits
Whina - 2022 - FF - GFC Films - James Napier Robertson · Paula Whetu Jones American Playboy - the Hugh Hefner Story - Key Video Assist Operator - 2016 - TVP - Stephen David Entertainment - Richard Lopez Roman Empire Seasons 1 + 2 - Netflix - Key Video Assist Operator - 2015 - 2017 - TVP Aliens in the Attic - 2008 - FF - 20th Century Avatar - 2008 - FF - James Cameron Price Caspian - 2007 - FF - Andrew Adamson The Lord of the Rings - The Return of the King - 2003 - FF - 3 foot 6 Ltd - Peter Jackson Various International and Local TV Commercials - 1999 - 2022 - TVC