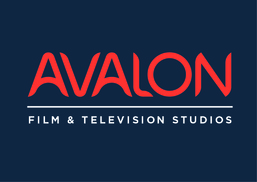 Avalon Studios Ltd
41 Percy Cameron Street Avalon Lower Hutt
Get In Touch
Gary on 027 444 2995 or Richard on 027 449 1734
PO Box 30649
Lower Hutt
Wellington
5040
Company Description
Avalon Studios is an independently owned and operated purpose built Screen Production facility.
All our Studios and support areas e.g. Production Offices, Scenic Workshop, Make Up, Wardrobe etc are under one roof. Included on site is a Backlot, swimming pool and helicopter pad.
We have the added value of having a 'hub' of Screen Businesses within the premises, offering a 'one stop solution'.
Images & Media
Credits
Mr Corman - 2021 - FF - A24, Apple+ Rolex - 2020 - TVC - Park Pictures - Wunderman Thompson Avatar 2 - 2020 - FF - 20th Century Studios, Walt Disney Studios Motion Pictures Lowdown Dirty Criminals - 2019 - FF Cousins - 2019 - FF - Miss Conception Films Coming Home in the Dark - 2019 - FF Colonial Combat - 2018/2019 - TVP - AWA Films Wellington Paranormal - 2018 - 2021 - TVP - The Documentary Board Mortal Engines - 2018 - FF - Media Capital Right MRC, WingNut Films PlayStation Fearless - 2018 - TVC - EXIT Films, BBH New York Savage - 2018 - FF - POP Film Daffodils - 2018 - FF - KHF Media, Libertine Pictures Infiniti - 2018 - TVC - EXIT Films/Reset, 72 and Sunny Thunderbirds a Go (s3) - 2017-2018 - TVP - Stirling Road Productions - Ben Milsom Mistress Mercy - 2017 - TVF - Gibson Group Ghost in the Shell - 2017 - FF - Paramount Pictures Huawei P9 - 2017 - TVC - RSA Films/Black Dog Films, Havas Media Blade Runner 2049 - 2017 - FF - Alcon Entertainment Catching the Black Widow - 2016 - TVF - KHF Media - Thomas Robbins Petes Dragon - 2016 - FF - Walt Disney Pictures The Men Who Built America: Frontiersmen - 2016 - TVP - Stephen David Entertainment, Appian Way Belief - The Janet Moses Story - 2015 - TVF - KHF Media - David Stubbs The Dead Room - 2015 - T - Centron Pictures - Jason Stutter Feeder - 2015 - SF - Little Wolf Productions - Christian Rivers The Light Harvester - 2014 - SF - Retinae Films - Jason Lee Howden War Stories - 2014 - D/FF - Gibson Group Consent - The Louise Nicholas Story - 2014 - TVF - Desert Road Productions How to Murder Your Wife - 2014 - TVF - ScreentimeNZ