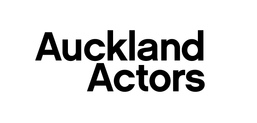 Auckland Actors Ltd
Ground Floor, 28 Schofield Street Grey Lynn Auckland 1021
Get In Touch
09 376 5233
PO Box 56460
Dominion Road
Auckland
1446
09 376 0136
021 158 2433
Company Description
Select representation of professional actors and actresses for film, television, commercials, theatre and voice work. Visit our website to view credits, photographs and showreels.
New and established professional voices for any and every situation. Listen to samples by visiting our website or ask for a free live demo read by the voice of your choice.
Product List
Representing the following performers for acting work:
Genevieve Aitken
Morgan Albrecht
Geoff Allen
Yoson An
Ross Anderson
Tania Anderson
Muna Arbon
Penny Ashton
Damien Avery
Jazzy Axton
Tim Balme
Cameron Barclay
Jess Holly Bates
Jaya Beach-Robertson
Henry Beasley
Katy Beasley
Pierre Beasley
Ryan Bennett
Oliver Bennett
Michael Beran
Ken Blackburn
Manon Blackman
Jordan Blaikie
Carl Bland
Jackson Bliss
Alex Board
Frank Borrell
Caitlin Bossley
Morgan Bradley
Jon Brazier
Donna Brookbanks
Ashton Brown
Alison Bruce
Nancy Brunning
Sam Bunkall
Katie Burson
James Cain
Alice Canton
Leighton Cardno
Patrick Carroll
Ryan Carter
Cally Castell
Kristina Cavit
Lisa Chappell
Ai Cheng
Daniel Cleary
Estelle Clifford
Peter Coates
Fiona Collins
Julie Collis
Daniel Cowley
Oliver Cox
Zoe Cramond
Jo Crichton
Andi Crown
Grace Cullen
Anthony Crum
Laura Daniel
Peter Daubé
Josephine Davison
Dane Dawson
Gemma Dean
Aria Dehar
Phodiso Dintwe
Wesley Dowdell
Catherine Downes
Oliver Driver
Ruth Dudding
Barry Duffield
Amelia Dunbar
Barnie Duncan
Lori Dungey
John Dybvig
Mike Edward
Stig Eldred
Lucy Elliott
Joss Elliott
Alex Ellis
Jeremy Elwood
Todd Emerson
Tavai Faasavalu
Katerina Fatupaito
Mark Ferguson
Sateki Finau-Baas
Mazarine Ford
Kieran Foster
Roimata Fox
Awhimai Fraser
Isabella Galluzzo
Sarah Gandy
Brian Gibb
Paul Glover
Rohan Glynn
Cori Gonzalez-Macuer
Dahnu Graham
Andrew Grainger
Abigail Greenwood
Jesse Griffin
Stephen Hall
Michael Hallows
Maggie Harper
Ross Harper
Robert Harper
Sarah Hart
Ava Hickman
Laura Hill
Anthea Freya Hill
Katrina Hobbs
Chris Hobbs
Fraser Hoffman
Levi Holley
Chye-Ling Huang
Ian Hughes
Jessica Hunt
Kieren Hutchison
Sheena Irving
Timothy Itayi
Toi Iti
Lauren Jackson
Sophie Jackson
Wade Jackson
Tama Jarman
Bradley Johnson
Samantha Jukes
Tom Kane
Nicola Kawana
Beth Kayes
Adrian Keeling
Clare Kelso
Genevieve Kent
Simone Kessell
Alex King
Yuri Kinugawa
Emma Lahana
Andrew Laing
Leroy Lakamu
Ryan Lampp
Guy Langford
Bryce Langston
Lucy Lawless
Shimpal Lelisi
Nathan LeRoy
Michelle Leuthart
Samuel Levi
Lara Liew
Kiri Lightfoot
David T Lim
Jennifer Ludlam
Madeleine Lynch
Renee Lyons
Simba Matshe
Jack Matthews
Shoshana McCallum
Mary McCormick
Karin McCracken
Chelsea McEwan Millar
Linda McFetridge
Reid McGowan
Hamish McGregor
Ella McIntosh
Theo McIntosh
John McKee
Sarah McLeod
Lola McLeod-Riera
Maisy McLeod-Riera
Mandy McMullin
Katherine McRae
Peter Mochrie
Roxie Mohebbi
Huia Munro
Stephane Garneau-Monten
Guy Montgomery
Cherie Moore
Genevieve Mora
Nadia Morgan
Andrew Munro
Esmée Myers
Edward Newborn
Emma Newborn
Sez Niederer
Rory Nolan
Geneva Norman
Brett O'Gorman
Violet O'Halloran
Willa O'Neill
Jordan Oosterhof
Max Palamo
Stephen Papps
Yvette Parsons
Alisha Paul
Indigo Paul
Guy Pigden
Rashmi Pilapitiya
Mia Pistorius
Robert Pollock
Edith Poor
Shailesh Prajapati
Simon Prast
Marion Prebble
Chelsie Preston Crayford
Sylvia Rands
Rangi Rangitukunoa
Judy Rankin
Brian Rankin
Neill Rea
Amanda Rees
Donogh Rees
Cameron Rhodes
Vanessa Rhodes
Ryan Richards
Jodie Rimmer
Eric Ripley
Todd Rippon
Brendan Roberts
Sophie Roberts
Jessica Robinson
James Roque
Peter Rowley
David Rumney
Josie Ryan
Michael Saccente
Thomas Sainsbury
Madeleine Sami
Epine Bob Savea
Brian Sergent
Jackie Shaw
Stefani Shaw
Renée Sheridan
Kyle Shields
Irasa Siave
Kate Simmonds
Carl Smith
Emma Smith
Greg Smith
Sarah Somerville
Nina Somerville
Fred Spike
Hayley Sproull
Antony Starr
Helen Steemson
Brynley Stent
Angus Stevens
Brett Stewart
Josephine Stewart-Tewhiu
Mauri Stokes
Fern Sutherland
Peter Tait
Anya Tate-Manning
Gwendoline Taylor
Jason Te Kare
Antonio Te Maioha
Rima Te Wiata
Pio Terei
Laura Thavat
Elizabeth Thomson
Josh Thomson
Sarah Thomson
Erik Thomson
Elizabeth Tierney
Catriona Toop
Louise Tu'u
Troy Tu'ua
Marisiale Tunoka
Roz Turnbull
Joe Valentine
Sarah Valentine
Jackie van Beek
Ben Van Lier
Ajay Vasisht
Dan Veint
Peter Vere-Jones
Trygve Wakenshaw
Benedict Wall
Liesha Ward Knox
Julia Wareham
Glen-Paul Waru
John Watson
William Wei
James Wells
Ingrid Werner
Anais Westwick
Kent Wharerau
Russell Wills
Sarah Wilson
Katie Wolfe
Helene Wong
Jessica Joy Wood
Cassandra Woodhouse
Steve Wright
Joseph Wycoff
Scott Alexander Young
Angela Zhou
Affiliations
Member of the Actors Agents Association of New Zealand (AAANZ).