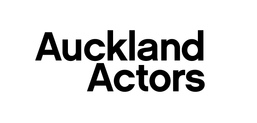 Auckland Actors Ltd
23 Schofield Street Grey Lynn Auckland 1021
Get In Touch
+64 9 376 5233
PO Box 56460
Dominion Road
Auckland
1446
+64 9 376 0136
+64 21 158 2433
Company Description
Select representation of professional actors and actresses for film, television, commercials, theatre and voice work. Visit our website to view credits, photographs and showreels.
New and established professional voices for any and every situation. Listen to samples by visiting our website or ask for a free live demo read by the voice of your choice.
Product List
Representing the following performers for acting work:
Michele A'Court
Nimeti Akatere
Megg Alexander
Andrew Allemora
Yoson An
Ross Anderson
Tania Anderson
Rebecca Ansell
Yanina Apulu
Muna Arbon
Sahil Arora
Penny Ashton
Henry Auva'a
Damien Avery
Tim Balme
Cameron Barclay
Ishita Barot
Jess Holly Bates
Jaya Beach-Robertson
Henry Beasley
Pierre Beasley
Katy Beasley
Oliver Bennett
Grace Bentley-Tsibuah
Michael Beran
Chloe Bettina
Ken Blackburn MNZM
Ian Blackburn
Manon Blackman
Margot Blackman Eley
Ted Blackman Eley
George Blackman Eley
Jordan Blaikie
Carl Bland
Jackson Bliss
Alex Board
Caitlin Bossley
Ari Boyland
Morgan Bradley
Jon Brazier
Donna Brookbanks
Ashton Brown
Alison Bruce
Sam Bunkall
Katie Burson
Reuben Butler
James Cain
Emma Campbell
Alice Canton
Leighton Cardno
Ryan Carter
Cally Castell
Lisa Chappell
Uhyoung Choi
Andrew Clay
Daniel Cleary
Estelle Clifford
Benjamin Coleman
Fiona Collins
Julie Collis
Oliver Cox
Zoe Cramond
Jo Crichton
Andi Crown
Anthony Crum
Maxine Cunliffe
Alice Cunliffe
Paris Dallow
Celine Dam
Natasha Daniel
Lindsay Daniels
Peter Daubé
Josephine Davison
Lucy Dawber
Dane Dawson
Anna Dawson
Phodiso Dintwe
Carl Dixon
Wesley Dowdell
Cathy Downes
Wilson Downes
Angella Dravid
Ruth Dudding
Barnie Duncan
Lori Dungey
John Dybvig
Ella Edward
Mike Edward
Stig Eldred
Lucy Elliott
Joss Elliott
Alex Ellis
Jeremy Elwood
Todd Emerson
Kelly Ewart
Tavai Faasavalu
Richard Falkner
Katerina Fatupaito
Mark Ferguson
Sateki Finau-Baas
Mads Finegan-Smith
Lara Fischel-Chisholm
Sinead Fitzgerald
Kieran Foster
Roimata Fox
Virginia Frankovich
Awhimai Fraser
Holly Fraser
Taylor Frost
Sarah Gandy
Xavier Garneau Roughan
Stephane Garneau-Monten
Brian Gibb
Paul Glover
Steven Glyde
Rohan Glynn
Megan Goldsman
Cori Gonzalez-Macuer
Freddie Gonzalez-Macuer
Peter Gordon
Andrew Grainger
Tracy Lee Gray
Abigail Greenwood
Jesse Griffin
Leonardo Gunter
Julia Guthrey
Stephen Hall
Josh Hall
Michael Hallows
Tim Hamilton
Millie Hanford
Lucinda Hare
Jade Harlow
Maggie Harper
Ross Harper
Sarah Hart
Sunday Henderson
Gabrielle Henderson
Rio Henderson
Kelson Henderson
Ava Hickman
Laura Hill
Te Ao o Hinepehinga
Katrina Hobbs
Chris Hobbs
Fraser Hoffman
Levi Holley
Abby Howells
Chye-Ling Huang
Ben Hudson
Ian Hughes
Jessica Hunt
Kieren Hutchison
Sheena Irving
Timothy Itayi
Toi Iti
Lauren Jackson
Wade Jackson
Sabina Jackson
Syd Jackson
Tama Jarman
Keisha Jayapuram
Bradley Johnson
Samantha Jukes
Tom Kane
Emma Katene
Nicola Kāwana
Beth Kayes
Adrian Keeling
Finn Gilbert Keene
Robin Kerr
Simone Kessell
Vasilios Kostidis
Hannah Koumakis
Tahla Krösschell
Emma Lahana
Andrew Laing
Ryan Lampp
Guy Langford
Anna Lee
Susana Leiataua
Shimpal Lelisi
Michelle Leuthart
Sunny Liew
Kiri Lightfoot
David T. Lim
Elliot Lloyd-Bell
Jess Loudon
Courtenay Louise
Jennifer Ludlam
Madeleine Lynch
Renee Lyons
Rama Marrow
Simbarashe Matshe
Alison Mau
Shoshana McCallum
Karin McCracken
Chelsea McEwan Millar
Linda McFetridge
Josh McGowan
Hamish McGregor
Malia McGuire
Judy McIntosh
John McKee
Lola McLeod-Riera
Maisy McLeod-Riera
Mandy McMullin
Katherine McRae
Sean McRae
Monique Meredith
Tristan Miller
Summer Jade Millett
Tarun Mohanbhai
Chris Molloy
Cherie Moore
Genevieve Mora
Esaú Mora
Nadia Morgan
Takunda Muzondiwa
Lesina Nakhid-Schuster
Mark Neilson
Edward Newborn
Emma Newborn
Sez Niederer
Brett O'Gorman
Violet O'Halloran
Kate Olivares
Jordan Oosterhof
Georgie Oulton
Max Palamo
Stephen Papps
Yvette Parsons
Alisha Paul
Noah Paul
Jay Paulson
Edward Peni
Sparrow Peppermint
Bree Peters
Brooke Petersen
Ishani Phatarpekar
Ava Phipps
Rashmi Pilapitiya
Mia Pistorius
Tiani Taia Po'ona
Bailey Poching
Robert Pollock
Edith Poor
Shailesh Prajapati
Simon Prast
Marion Prebble
Sylvia Rands
Rangi Rangitukunoa
Judy Rankin
Brian Rankin
Neill Rea
Amanda Rees
Donogh Rees
Cameron Rhodes
Vanessa Rhodes
Ryan Richards
Jodie Rimmer
Theo Rimmer Riley
Todd Rippon
Brendan Roberts
Sophie Roberts
Reuben Romanos
James Roque
Paul Roukchan
David Rumney
Josie Ryan
Michael Saccente
Tom Sainsbury
Madeleine Sami
Epine Bob Savea
Antonia Scaramella
Amalia Schroeder
Jackie Shaw
Stefani Shaw
Renée Sheridan
Kyle Shields
Irasa Siave
Poppy Simpson Glover
Bridie Sisson
Carl Smith
Greg Smith
Dylan Smith
Lee Smith-Gibbons
Faye Smythe
Sarah Somerville
Hayley Sproull
Antony Starr
Helen Steemson
Brynley Stent
Angus Stevens
Brett Stewart
Issy Stewart
Mauri Stokes
Nivi Summer
Cassandra Sutherland
Peter Tait
Alex Tarrant
Anya Tate-Manning
Antonio Te Maioha
Rima Te Wiata MNZM
Caleb Teaupa
Pio Terei MNZM
Laura Thavat
Elizabeth Thomson
Josh Thomson
Sarah Thomson
Erik Thomson
Elizabeth Tierney
Awatea Timothy
Asher Tookey
Catriona Toop
Louise Tu'u
Troy Tu'ua
Marisiale Tunoka
Roz Turnbull
Jed Turnbull
Jessica Underwood Varma
Lilo Vaigafa
Joe Valentine
Scott Valentine
Jackie van Beek
Emmett van Griffin
June van Griffin
Cassie van Griffin
Ben Van Lier
Raj Varma
Ajay Vasisht
Benedict Wall
Louise Wallace
Amy Waller
Simon Ward
Liesha Ward Knox
Glen-Paul Waru
William Wei
James Wells
Nicole Whiteman
Katie Wolfe
Luka Wolfgram
Helene Wong
Jessica Joy Wood
Will Wood
Cassandra Woodhouse
Steve Wright
Tim Wright
Joseph Wycoff
Kevin Yee
Angela Zhou
Affiliations
Member of the Actors Agents Association of New Zealand (AAANZ).